SweetRootsGardens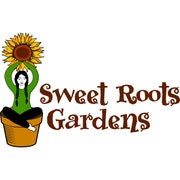 Sorry we don't have anything like that.
About
Handmade by moms from seed to harvest to bottle
Sweet Roots Gardens began as a way for three busy moms to come together to pursue a passion for digging in the dirt. As we watched our children play in the soil and discover the joy of farming, we realized that cultivating herbs strengthened us as individuals and as a collective. The farm and the products we created from it became an ideal source of natural nourishment for our bodies, souls, and the healthy nurturing of our children.

All of our products use herbs grown, hand picked, and dried with our little ones by our side. Every batch is handmade in the farm kitchen by us. We take pride in growing high quality plants and flowers and only use oils and ingredients that are conscientiously sourced. At the root of our chemical free bath product formulas are local, natural ingredients and the nurturing power of women who cultivate communities by supporting one another.

The creation of quality bath products is an extension of our desire to nurture the inner beauty in each of us with the healing properties of our herbs.

Apr 25, 2018 by stephanniemark

This is so cute, I can't wait for my niece to try it!
Apr 18, 2018 by Lisa Borton

Apr 11, 2018 by stephanniemark


My hands get extremely dry during the winter months to the point where the skin cracks. This lotion is the only thing that prevents that from happening. It's amazing.
Jan 9, 2018 by grenarican

Great seller and fast delivery!
Dec 13, 2017 by mrnelson2

Looks like it'll be great fun for a crafty kid. Very well made and beautifully presented.
Dec 9, 2017 by Kirsti Smith

Super cute. Will make a great Valentine's Day gift for my friend's daughters.
Dec 9, 2017 by Kirsti Smith


My granddaughter loved the colors and ease of sewing. Great service. Highly recommend. AAAAA+++++
Oct 17, 2017 by Joyce E. Chappelle