TheFabricMan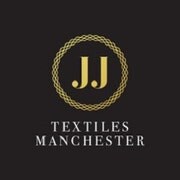 Sorry we don't have anything like that.
About
JJ Textiles & Fabric Man
Hi everyone. The story goes as such.....

My name is James, I am a second Generation Textile Merchant, who has spent 9 years in my fathers wholesale Fabric Business. Our main line of business was all kinds of end of manufacturers and clearance fabrics. Originally I was being asked on a weekly basis, to source both regular and clearance fabrics to be sold retail, as in particular many ordinary customers from the local area were struggling to find genuine and reasonably priced fabric stores.

As such in early 2013 JJ Textiles was formed. Initially I began sourcing specific fabrics for local customers as well as to local market traders and retailers. It was shortly after that I created my Ebay store TheFabricMan as a means of also selling fabric. I was completely taken back by the response I got and never imaged it would take off as quickly as it did. It became clear that people accross the world were finding the same issues as my local customers. This was namely the absence of local fabric stores, high priced fabrics, and sellers all selling the same generic lines

One of my specialities, is managing to get some of the best high end fabrics which are about to be discontinued or end of line. This has been achieved through my knowledge of the industry and good trade links with British & European Mills aswell as other wholesalers and Merchants. These end of line fabrics would normally go straight into mass manufactured products in some of the most well known Branded high street, chain and department stores across the world. I have been very proud to have had some of the best fabrics on the planet, and let the public have access to them at fair prices.

I tend to sell a good range of regular lines from other importers/wholesalers at less than other retailers prices. Normally I cut my own profit margins to do this, as my main reason for starting the business wasnt neccesarily for huge monetary gain.

The next step for me is to enter the etsy market, as i have been asked for many months from buyers to sell on here too. As the fees are considerably lower, I will be able to offer fabrics for less than the price on ebay.

If you wish to know more about me and my company please visit

www.jjtextiles.org.uk
Shop members
james FabricMan

Owner

Hi my name is James, I am the owner and Creator of JJ Textiles & TheFabricMan. I am 30 years old, a second generation textile merchant with 9 years experience in the Fabric Industry.
Average item review
(513)

Accidentally got sent 2m instead of the 6m I ordered but then was told it had run out. However, I did receive a full refund very promptly.
17 hours ago by Kate Lindley

Lovely quality fabric! Fast shipping.
5 days ago by Ali

A gorgeous colour and brilliant price from The Fabric Man. Wished he had more. Excellent delivery and well packed.
7 days ago by sumarden

Lovely fabric, but I received it in red, not ivory and pink!
Mar 10, 2018 by Diane Jones

Beautiful fabric can't wait to get more
Mar 10, 2018 by marshmellowfluff315

Description said Cream background. It's not cream colored, it's YELLOW. Very disappointed; not sure if I'll ever use it.
Mar 9, 2018 by Mary Hegdal

Excellent transaction and great service
Mar 8, 2018 by

Excellent transaction and great service
Mar 8, 2018 by

Excellent transaction and great service
Mar 8, 2018 by

Excellent transaction and great service
Mar 8, 2018 by