TheVintageShop5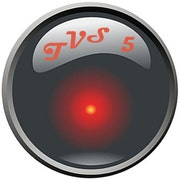 Sorry we don't have anything like that.
About
** PROVIDING SECURE PACKAGING IS A PRIORITY **
TheVintageShop5 takes great pride in providing only the very best in quality vintage products that we can find in the marketplace and then presenting them to you for your viewing pleasure. We go a step further, however. We know it is important to you to have your order fulfilled quickly as well as delivered safely. Most vintage items are without their original retail packaging. That being said, we take the time to custom package your order to ensure the items being sent are secure in their packing and protected from normal jarring and impacts that can occur during transit. Our strategy in packing is very simple. We reinforce the shipping container, seal the item in plastic, restrict movement by compartmentalizing the item, add fill material to provide cushion and then we top off the packing with a lid before closing and sealing the container. As the ole' saying goes "a picture is worth a thousand words". The photographs show the packing we did on a recent order. This is a typical example of the time and care we take to ensure your item arrives safely. Thank you for stopping by!

TheVintageShop5 Team
Shop members
Ben

Owner, Photographer, Collector
Shop policies
Last updated on
January 10, 2017
Thank you for visiting my business policy profile. I am fortunate to say that I have had over a 30 year computer industry career in Marketing Management & Sales. Now retired, I have time to pursue some of my many interests; One being my love for antique and vintage products. That coupled with my fascination with photographic art and my marketing background has brought me to Etsy. My goal is to find, save, restore and preserve the many wonderful items of our recent past, photograph them and pass them on to those of like mind who have a passion for the ole' stuff. If we didn't care, these creations would end up with a recycler or in a landfill; and that would be a shame. I hope this brief insight will enable you to strongly consider TheVintageShop5 when looking for that special item of the past to use and/or collect Look for my store to expand in other product areas as the weeks and months go by. A hint of things to come include vintage fashion accessories, vintage music on ceramic and vinyl disk, vintage glassware and more!

As to policies, we seem to always need policies and rules when conducting business. Therefore, I present those policies to you below. Please read them over carefully. It is to your benefit as well as TheVintageShop5 to have these policies in place and fully understood prior to purchasing. Clarity is important to us, so please contact our shop anytime with questions you may have. As always, your suggestions, questions and critiques are always welcomed. Thank you for stopping by!
Accepted payment methods
Payment
TheVintageShop5 accepts all major credit cards and mobile payment methods approved for use by Etsy including Etsy gift cards. Immediate payment is expected at the time of "Checkout". Preparation for shipment will begin once your payment has been approved and cleared.
Shipping
Shipping and Handling: At this time, we only ship within the United States. Items will be shipped by the US Postal Service (USPS) only. Depending on the shipping weight and package dimensions, items will ship First Class Mail, Priority Mail or Parcel Select. The Seller will choose the most practical and economical method for shipment. However, the Buyer may request Priority Mail over Parcel Select and First Class Mail. Orders will ship within 48 hours after payment has been approved and cleared. All shipments will include delivery confirmation. Express Mail is available upon request. Within 24 hours of shipment, you will receive notice from us with shipping information and a confirmation number.
Returns and exchanges
IT IS THE RESPONSIBILTY OF THE BUYER TO READ AND UNDERSTAND THE BUSINESS POLICIES AS STATED HEREIN. PLEASE READ THE POLICIES FIRST BEFORE PURCHASING TO AVOID ANY CONFUSION. A PURCHASE CONSTITUTES AN ACKNOWLEDGEMENT THAT THE BUYER HAS READ, UNDERSTANDS AND AGREES TO THE POLICIES AS STATED HEREIN. THERE ARE NO WARRANTIES OR GUARANTEES EXPRESSED OR IMPLIED IN DOING BUSINESS WITH THEVINTAGESHOP5. YOUR QUESTIONS ARE ALWAYS WELCOMED. THANK YOU FOR STOPPING BY!


ORDER CANCELLATIONS / RETURN / REFUND POLICY
~~~~~~~~~~~~~~~~~~~~~~~~~~~~~~~~~~~~~~~~~~~~~~~~~~~~~~~~

ORDER CANCELLATIONS:

The buyer has 24 hours from the time an order is placed to cancel that order. After 24 hours, the buyer will be subject to a 20% restocking fee. The restocking fee will be calculated off the sell price of the product. NO EXCEPTIONS.

RETURNS AND REFUNDS:

All cameras and related accessories are sold "as is" which means there are no returns accepted or refunds given. Return/Refund consideration will ONLY be given under the following conditions: 1) Items that were clearly damaged during shipment (PROOF OF DAMAGE WILL BE REQUIRED). 2) The wrong item was shipped. 3) The item received did not match the description given in the original listing. THE BUYER HAS 48 HOURS FROM RECEIPT OF THE ORDER FROM THE CARRIER TO INSPECT, TEST AND OPERATE THE PRODUCT TO DETERMINE THAT IT MATCHES THE PRODUCT DESCRIPTION IN THE ORIGINAL LISTING. UNDER NO CIRCUMSTANCES WILL A REFUND/RETURN OF PRODUCT BE CONSIDERED/AUTHORIZED AFTER THE 48 HOUR PERIOD.

In the event of any of the above conditions, the Buyer must contact the Seller within 48 hours of receipt of product from the carrier. Contact will be in the form of an email or convo clearly stating the reason for the Buyer's request to return the item(s). If a return is warranted, the Buyer will provide insurance on all returns unless waived by the Seller. The Buyer is responsible for the shipping costs of the return including any insurance. The Seller will determine the method of return. No returns will be accepted without an approved Return Authorization Number (RAN) assigned by the Seller and clearly marked on the outside of the return package by the Buyer.

Upon receipt of the return, TheVintageShop5 will perform an inspection of the item(s) and evaluate the condition for which the return was authorized within 48 hours. Upon completion of that inspection, the Seller will notify the Buyer of the results. If the inspection results do not match the reason for the return, no refund will be authorized. If an approved refund is warranted, it will be processed within 24 hours of the inspection result notification. Any sign of product tampering, missing or exchanging of parts or any other sign of fraudulent conduct by the buyer will be reported and no refund will be authorized.

An approved refund may consist of, in full or in part, the original purchase price, the original cost to ship to the Buyer and the shipping cost to return. No insurance charges will be refunded. Please be aware should the inspection results not match the reason for the return, the Buyer may forfeit his/her request for a refund or the Buyer may be assessed a 20% restocking fee.

Any issues regarding the return and refund of an item must first be sorted out by the Buyer and the Seller. If an agreement cannot be reached, the Buyer and/or the Seller can open a resolution case with Etsy for further review and final dispensation.
Additional policies and FAQs
CONDITION OF PRODUCT
~~~~~~~~~~~~~~~~~~~~~~~~~~~
We describe condition as best and as honestly as possible from our vantage point and our expertise in evaluating product condition. Product description of condition can be subjective in nature depending on condition type. For example, what we may view as a minor surface scratch may be a major scratch to another. We will not entertain nor debate these subjective conditions of wear. The buyer will assume the risk of these kinds of subjective wear conditions. Further, used vintage products are not perfect specimens. Therefore, in some cases, certain aspects of camera operation may require minor adjustments. A perfect example of that is a camera's exposure meter which may be in operating condition but requires a zero light adjustment so it gauges accurately. In this case and other like situations, the buyer assumes the responsibility in making these kinds of adjustments.

COMMUNICATIONS/SERVICE
~~~~~~~~~~~~~~~~~~~~~~~~~~~~~~~
We make every effort to provide fine quality products at a fair price and ship those items on-time. Providing excellent customer service is a prime goal for all of us here at TheVintageShop5. Should you have any questions, concerns, issues or even praise of any kind, please don't hesitate to contact us anytime, day or night. We are here to serve you. Thank you for visiting our store and we hope to do business with you soon.

Apr 19, 2018 by Carrie Leilam Love
Received in a timely fashion and item is as described. Works well too. Will return as a customer
Apr 13, 2018 by Lisa Blood

Though the camera did not work out for me (no fault of Ben at TheVintageShop5) he went above and beyond to remedy the situation. This is a first class business and recommend them without hesitation. Gear they sell is as nice, if not nicer, than described and they are an absolute pleasure to do business with. Without a doubt I will be back for more.
Mar 27, 2018 by Ray Larose

Mar 23, 2018 by dylanstarer

Mar 13, 2018 by ajcalzaretta

The lens was in great condition and shipping was super fast. Can't wait to get my new shots developed.
Feb 11, 2018 by David

Feb 1, 2018 by Josh Owens

Great product, just as described. BF loved it!
Jan 25, 2018 by RaShonne Davis

Jan 12, 2018 by Savannah Viggiano

The camera itself was cosmetically in mint condition, but due to its age somehow was not able to function to take a picture. Excellent communication and efforts to get the camera working; although we were not able to make it work properly, the seller consistently responded and sent various suggestions and even links to try to troubleshoot and fix the problem. I would not hesitate to buy another camera from this seller because of the efforts made to resolve the concern.
Jan 4, 2018 by rjmhoward