animoARTshop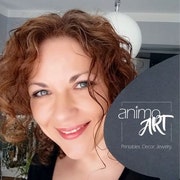 Sorry we don't have anything like that.
About
Inspired by vintage & modern art - find motivation and good vibes as digital files - artwork to print as often as you want!
We are all looking for the same... aren't we?

Get your motivation for the day... some loving words... some reasons to love yourself... with confidence... just the good vibes and fun stuff...

If you ♥ like what you see, I would love you to ♥ like it...

https://www.facebook.com/animoART.Atelier


animoART - creativ by heart ♥

-.-.-.-.-.-.-.-.-.-.-.-.-.-.-.-.-.-.-.-.-.-.-.-.-.-.-.-.-.-.-

Inspieriert by Vintage & Modern * original & creative downloads * immediately * do it yourself * Quick & Easy * Last-Minute Gifts * Print, frame, tinker, create * let your imagination run wild * incl. 4x gift tags for Selberdurcken FREE * stay creative with animoART ..!
Shop members
animoART

Owner, Designer, Marketer
Shop policies
Last updated on
June 12, 2016
Welcome to animoART ! Nice to meet you here.
Enjoy your visit and get creative !
Accepted payment methods
Returns and exchanges
Cancellation for digital products

Buyer of digital products you renounce automatically to your return. Uploaded files are not returnable.

The sale of digital products of animoART is prohibited.

- - - - - - - - - - - - - - - - - - - - - - - - - - - - - - - - - - - - - - - - - - - - - - - - - - - - - -

Cancellation for physical products animoArt

Within fourteen days from the date of contract you have the right to withdraw from this contract.
To exercise the right of withdrawal, you must have a notice of cancellation to animo ART Ilona salvation Alpenstr. 5, 36119 Neuhof, infoånimo-art.com) consigned by a clear statement (postal letter or e-mail) Send. You can the attached model withdrawal form (below) to use, which is not mandatory, however. The sending of the revocation with preservation of the period is required.
Effects of withdrawal
If you make use of your right of withdrawal, we must reimburse you all payments received from you, including delivery costs, at the latest within fourteen days from the day. Repayment is made on the means of payment that you used in the original transaction, unless a different agreement has been explicitly made. For the repayment of charges no fees are charged.
And Termination
Your right expires once the execution of the contract has commenced, provided a different agreement has been explicitly made.
Additional policies and FAQs
- WICHTIGER HINWEIS -
Bitte lesen Sie vor Abschluss eines Kaufs die AGBs sowie die Widerrufs- und Rückgabebelehrung. Durch einen Kauf im Shop bestätigen Sie, dass Sie diese gelesen und akzeptiert haben.

- Allgemeine Geschäftsbedingungen für physikalische Produkte von animoArt

1. Geltung
Verkäufer ist: animoART, Ilona Heil, Alpenstrasse 5, 36119 Neuhof, Nachstehend als 'Verkäufer' bezeichnet, genäß §19 UStG zur Kleinunternehmerregelung.
Mit einer Bestellung akzeptiert der Kunde, nachstehend "Käufer" genannt, die folgenden allgemeinen Geschäftsbedingungen.
Hiervon abweichende Bedingungen oder Vorschriften des Käufers werden nicht anerkannt, außer es wurde im Einzelfall ausdrücklich und schriftlich etwas anderes vereinbart.

2. Vertragsschluss
Durch eine Bestellung an den Verkäufer gibt der Käufer ein verbindliches Angebot ab. Die Annahme dieses Angebotes behält sich der Verkäufer in freier Entscheidung vor. Ein Kaufvertrag kommt erst zustande, indem der Verkäufer die bestellte Ware ausliefert und die Ware dem Käufer zugeht. Nimmt der Verkäufer ein Angebot eines Bestellers nicht an, wird dem Besteller dies unverzüglich mitgeteilt.

3. Preise
Alle angegebenen Preise sind Endpreise zzgl. Versandkosten. Mit Bezug auf den Kleinunternehmerstatus gem. § 19 UstG wird keine Umsatzsteuer erhoben und diese auf den Rechnungen auch nicht ausgewiesen. Auf den Rechnungen befindet sich ein Hinweis auf diese Umsatzsteuerbefreiung. Der Verkäufer bemüht sich, stets den korrekten Preis für alle Artikel und Versandkosten anzugeben; Irrtümer bleiben vorbehalten.

4.Versandkosten
Für Download-Dateien wird keine Versandgebühr berechnet.
Für den Versand von Ware wird pro Bestellung 2,60 Euro berechnet. Weitere Schmuckstücke im Kombiversand sind kostenfrei. Für den, bis zu einem Warenwert von € 500,00, versicherten Versand werden € 4,80 berechnet. Wenn Sie diese Versandart wünschen, schreiben Sie vor dem Kauf an info [!at] animo-art.com

5. Bezahlung
Der Verkäufer akzeptiert ausschließlich Vorkasse und kann ersatzfrei vom Vertrag zurücktreten, sollte der entsprechende Zahlungseingang nicht innerhalb von 10 Tagen nach dem Kauf erfolgt sein.

6. Lieferung
Die Ware wird in der Regel innerhalb von 1 bis 4 Tagen nach Zahlungseingang verschickt.
Abweichungen sind möglich. Sollte es zu einer Lieferschwierigkeit kommen, kann der Käufer eine angemessene Nachfrist setzen. Erhält der Käufer die Lieferung auch innerhalb der gesetzten Nachfrist nicht, ist er berechtigt, vom Vertrag zurückzutreten.

7. Mängel / Reklamationen / Transportschäden
Die Produkte von animoART sind handgearbeitet. Sie können daher kleine Unregelmäßigkeiten aufweisen. Diese Merkmale sind charakteristisch und stellen keine Mängel dar. Es können leichte datentransferbedingte Farbabweichungen gegenüber den Abbildungen entstehen.
Eventuelle Reklamationen können unbürokratisch in einer persönlichen Kontaktaufnahme geklärt werden.
Ansonsten sind Reklamationen ausreichend frankiert zurückzusenden. Eine deutlich lesbare Notiz mit Namen, Anschrift und Bankverbindung des Käufers sowie dem Reklamationsgrund ist beizulegen. Unfreie Sendungen werden nicht angenommen und gehen zurück – die hierfür anfallenden Kosten werden von animoART nicht übernommen und fallen zu Lasten des Käufers.
Transportschäden müssen vom Käufer unmittelbar gegenüber dem Transportunternehmen innerhalb der vorgesehenen Fristen geltend gemacht werden.

8. Datenschutz
Kundendaten werden vertraulich behandelt. Sie werden unter Beachtung der einschlägigen Vorschriften des Bundesdatenschutzgesetzes, der Telekommunikationsgesetze und des Teledienstdatenschutzgesetzes gespeichert und verarbeitet. Um einen Kauf abzuwickeln, werden die erforderlichen Daten an den jeweiligen Lieferdienst weitergegeben. der Umfang der hierfür übermittelten Daten beschränkt sich auf das notwendige Minimum. Nach Abwicklung des Verkaufs werden erhobene Daten unvermittelt gelöscht, solange nicht gesetzliche Vorgaben eine Speicherung erforderlich machen.

9. Salvatorische Klausel
Durch etwaige Unwirksamkeit einer oder mehrerer Bestimmungen dieser AGB wird die Wirksamkeit der übrigen Bestimmungen nicht berührt.

Haftungshinweis: Trotz sorgfältiger inhaltlicher Kontrolle übernimmt animoART keine Haftung für die Inhalte von Besuchern oder externer Links. Für den Inhalt der Kommentare und der verlinkten Seiten sind ausschließlich deren Verfasser, bzw. Betreiber verantwortlich.

These are beautiful, well-made earrings.
7 days ago by katymanjaro

Hatte zwei gekauft, dieses für meine Freundin zum Geburtstag. Sie hat sich riesig gefreut (mindestens genauso sehr wie ich :) ) Der Kauf war kinderleicht, Kundenservice toll, Versand ging super fix. Was will man also mehr, außer mehr Armbänder 🤩😊
Jul 27, 2018 by kaltmeyer1

Das Wort das hier am besten passt ist: verliebt. Die Armbänder sind als Freundschaftsarmbänder gedacht und sind wunderschön! Super Kundenservice, schneller Versand, tolle Ware; was will man mehr? ❤️
Jul 27, 2018 by kaltmeyer1

Toller Magnet, der sehr gut hält, vielen Dank!
Jun 4, 2018 by Natalie Schroeren

Es ist ganz zart und anschmiegsam. Die kleinen Morse-Symbole umschmiegen das Bändchen, sodass quasi beides verschmilzt. Ich habe schwarzes Band mit rosè-Gold ausgesucht und es ist sehr harmonisch zu einander. Es ergibt ein sehr hübsches Bild. Ich freue mich sehr, dieses hübsche und individuelle Armband zu verschenken! Des weiteren ist der Service und die Betreuung des Shops einfach großartig! Egal, welches Anliegen man hat, man bekommt sofort eine Antwort und man merkt deutlich, dass man sich mit sehr viel Liebe um jeden Kunden kümmert! Ich bin wirklich begeistert und kann diesen Shop jedem ans Herz legen, der etwas ganz besonderes für einen besonderen Menschen kaufen möchte!
Apr 13, 2018 by Julia
very good quality item. Can't wait to wear it!
Feb 14, 2018 by

Dec 18, 2017 by Stephie Niemie

Dec 10, 2017 by Anna Prim

Dec 10, 2017 by Anna Prim

Dec 10, 2017 by Anna Prim