antiqueslo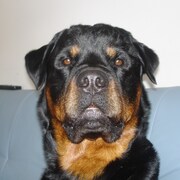 Sorry we don't have anything like that.

Hachette très très légère pour petits travaux
2 days ago by JEAN-PAUL

Acier et conception correcte bien équilibré - il faudra voir à l'usage
2 days ago by JEAN-PAUL

Great shipping. Blade is pretty chippy but will sharpen and happy with the product thanks!
5 days ago by LivsMangoes

ㅤ ㅤ ㅤ ㅤ ㅤㅤㅤㅤㅤㅤㅤㅤㅤㅤ ㅤ ㅤ ㅤ
Apr 29, 2018 by junior

What quality!! The knives are SO amazing. Amazing details, perfect gift. I am very grateful and I am so glad that I stumbled on your page. VERY highly recommended...
Apr 17, 2018 by ralphlhomer

Its a wonderfull axehead i bought but the shaft could have been better 😊
Apr 3, 2018 by Mark Trol

It'seems almost too nice to use . A very nice knife. Would recommend !
Apr 3, 2018 by Ron kuncl

Apr 2, 2018 by Morgan Medeiros

Nice item, as described, greatly appreciated, Thx !!!
Mar 2, 2018 by Robert Perez

Excellent craftsmanship. I am planning to make my own axe as a gift to someone. This is perfect! Shipping time took less than expected to US.
Feb 8, 2018 by Kara Ulrich