highcastle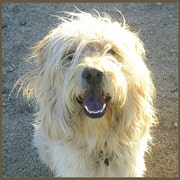 Sorry we don't have anything like that.
About
Enhancing the Present by Connecting with the Past
The past has always captivated me. When I was 12, I pursued archaeology by excavating my backyard with a spoon and an old toothbrush. In high school, my interests shifted from ancient Egypt to medieval Europe, ultimately resulting in a master's degree and doctoral work in medieval history.

Throughout, I have been drawn to the elemental foundations of living: food, animals, and clothing. I've made recipes from classical Rome, medieval England, and colonial America. I raise Cotswold sheep, a breed likely brought to Britain by the Romans 2,000 years ago. And what touches me most deeply, at a level I can't explain, are textiles and the fiber and yarn from which they are made.

Cloth and its creation form a continuous link with the past, through millennia and across the globe. The Industrial Revolution of the late 18th century marked only a very recent change in how yarn was spun and fabric woven and knitted. But despite its relative newness, industrialization has weakened our connection with the people of our past and of our present, devaluing essential elements of our daily lives.

Textiles were once valued so highly that they were itemized in wills and passed from generation to generation. They had meaning. They gave meaning. They were part of tradition.

Handmade cloth and the items fashioned from it retain that significance and worth. The time, skill, and attention to detail that go into handwoven cloth represent the passion and love it's imbued with. From me to you.
Shop members
Diane

Owner

I'm a weaver, spinner, and knitter who raises Cotswold sheep in the central Arizona highlands. I have a M.A. in medieval history and am interested in dye plants, historical cooking, organic gardening, sustainable agriculture, and rare breeds.
Shop policies
Last updated on
February 5, 2011

Washcloths are PERFECT! Seller went above and beyond to make sure these were exactly what I wanted. She was super nice and I couldn't be happier with my purchase!!!
Oct 30, 2017 by pattyz60

Beautiful towel! I love the pattern and it will last for a very long time!!!
Jul 12, 2017 by pattyz60

Excellent book in perfect condition! Thanks for shipping so quickly:-)
Feb 3, 2017 by Michelle

Nov 16, 2016 by Miss Miss

Aug 9, 2016 by Pamela Hanna

Lovely color and texture, nice towel!
Jul 5, 2016 by Alice Bejnar

Thick and absorbent, dark pretty purple with so many other colors. Love it! Arrived yesterday.
Jan 15, 2016 by Alice Bejnar

Jan 4, 2016 by watersongbird

Jan 4, 2016 by watersongbird