kitchenfunandmore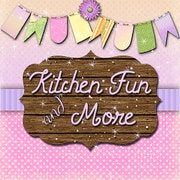 Sorry we don't have anything like that.

Very happy with my order. Thank you for great follow up and customer service!
May 24, 2018 by Kristine Veselinovic

the apple was a custom order and it was made well -- and shipped very quickly!
Mar 7, 2018 by carissachuchu
Cute die cut and perfect for our daughter's horse themed party! Thank you for customizing the colors to match our party colors.
Mar 6, 2018 by Tracy Sellers

The frog goes are so cute. My boyfriend liked them also.
Feb 8, 2018 by Marian St Cyr

Such a terrific shop owner who can do her specialty so very well! Delighted with the purchase, all neat & excessively pleasing for projects & to use as a stencil for sewing. She is very sweet in offering to create a custom order-great experience for an area of ability in which I am far from competent.
Sep 5, 2017 by Beatrice Wotherspoon

Cathy was so great to work with, and they were a really big hit! We would definitely work with her again.
May 30, 2017 by Sorah Hyong

Thank you so much for this perfect custom order. I needed this for a specific project and it got here quickly and was exactly what I needed. The mailer did arrive to me (no fault of the seller) soaking wet and a corn was torn so some of the cutouts were damp, but the paper is high quality so it glued flat just fine.
Apr 24, 2017 by Samantha Harwood

Apr 12, 2017 by SHELLEY Husby

Apr 12, 2017 by SHELLEY Husby

Apr 12, 2017 by SHELLEY Husby