ywmarket88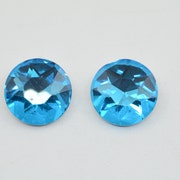 Sorry we don't have anything like that.
Average item review
(340)

Another beautiful bling transaction, with fast shipping! Love this bling so much.
1 day ago by stoer9

Very pretty beads. Thank you.
4 days ago by Jan Cornelius

Beautiful great quality 😍😍 definetly will be ordering again
6 days ago by dimebrizzle1

There stunning I absolutely love
Jun 12, 2018 by magsedgar1
These stones are very beautiful!
Jun 12, 2018 by hauwert


Used this trim on a dress for my daughter and it is beautiful, plus the shipment was very speedy.
Jun 9, 2018 by ldagrosa1

Beautiful beading. Very speedy shipment.
Jun 9, 2018 by ldagrosa1

The rhinestones have an Amazing fire, The actual banding is nice, but there are "14" areas where the Pearls are glued together, 13 areas have 2 stuck together and 1 actually has 3... and the banding in those areas is fused together, designed for either 2 or 3 to be Together, in this case, STUCK together! It took 3 weeks to get this, contacted the seller the day it arrived, now 4 days later still NO response. I purchased 3 yards for a Wedding Cake photo shoot and can't use it.
Jun 9, 2018 by Kathryn

Great item and just what I was looking for. Thanks!
Jun 6, 2018 by Laurna